Hosted by Diane Williams & Chuck Potter

https://pacificnorthwestartschool.org/product/diane_williams_july_16_19/
​
Abstract Acrylic Painting and the Spirit in NatureDiane Williams and Chuck Potter, Instructors
Dates July 16-19, 2018 (9am-4pm)
Tuition: $625
Materials Fee: $0Level: All Levels
CLASS DESCRIPTION: In this 4 day workshop you will practice abstract acrylic painting techniques that are connected to the spirit in nature. Abstract painting is often misconstrued as an unrecognizable formatted style of painting where no standard rules of perspective, color theory, or composition exist as they do in other styles of painting and in artwork in general. Cited as the father of abstraction, Wassily Kandinsky (1886-1944), stressed that all of the standard rules mentioned above still existed, but abstraction incorporated the spiritual and emotional response to nature thus changing the perception of how an artist might represent that response.
Venture with us into the realm of self expression by learning to harness nature's energy and direct it onto the canvas. We will begin by identifying our spiritual and emotional connection to the four elements earth, air, fire and water. We will be identifying how each of these elements is sensed and preceived and then translated into abstract painting. Instruction will include demonstrations in basic and advanced acrylic painting techniques including painting with rust to create the patina of age, sumi ink and Stabillo pencils to create expressive mark making, hand made stenciling and printing to create patterns. The results are alive, authentic and exhilarating. Unveil the mysteries of abstraction by practicing techniques in form, rhythm and motion. Each student will receive individual instruction and group critique.
Powered by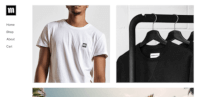 Create your own unique website with customizable templates.