I paint birds to honor the souls of those that have passed before us; yet remain to offer inspiration and hope. I often start with the drawings of John James Audubon which are finely accurate and specific. I study the details of his work, often imitating the size, markings and position of the bird. My ambition is to breathe life into the birds to show dynamics and attitude. As an abstract painter, I am challenged to use observation and memory to create birds that are recognizable, while maintaining the flow, rhythm and freedom of my marks.
​
Painting in my mountain studio, I am surrounded by birds. I observe their movement, noticing that details vanish, revealing the character of the bird. Capturing a small attitude or cock of the head is essential in conveying its personality. For me birds are a reminder that although life is fleeting, those that have departed leave an impression. Birds are a momento of the impact that those who have departed leave on their earthly ancestors.
---
---
---
Powered by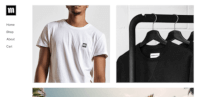 Create your own unique website with customizable templates.